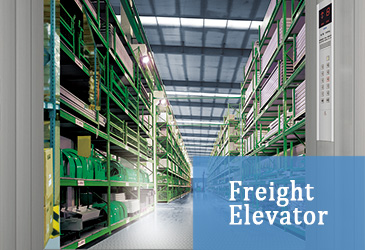 OMS freight elevator can competently bear and heavy loads by the classical and reliable geared traction drive, VVVF speed governor door machine system, high strength car structure. It is your best choice in vast logistics places such as the factory, port, shopping center, supermarket etc.
OMS machine roomless freight elevator takes low carbon environment protection as desigh concept. It saves energy and reduces loss. It utilizes the well space to the greatest extent. It regards saving the building area adn decreasing the building cost as ultimate goal. It gives a full play of green humane spirits of the products. Compared with geared elevator with same load level, it can save 40% of electric energy, 10% of building area.
OMS machine roomless freight elevator applies the most advanced permanent magnet synchronous and gearless traction tech(PM) in the world to ensure the more smooth and peaceful elevator running. The advanced VVVF variable frequency, variable voltage, variable speed drive mode grants the elevator to have superior performance in star, operation, brake etc. It provides modern industrial development with the most effective vertical transport system solution plan.